E-cigarette company stock prices have risen sharply this year
The stock prices of new tobacco-related companies have risen sharply this year and are receiving continuous attention from the market.
On November 25, Smoore International, the world's leading atomizer e-cigarette, closed at HK$49 per share, a 17.65% increase from the stock price when it was listed in July this year. In addition, the closing price of  HNB(Heat not Burn) tobacco flavor leader Huabao shares was 57.16 yuan/share (+9.92%), and the closing price of smoking equipment leader Jinjia shares was 10.15 yuan/share (+13.15%).
In this regard, CITIC Securities is very optimistic about atomized e-cigarettes, stating that "the atomized e-cigarette industry has a high ceiling, good growth, and long-term investment value."
Zheshang Securities, by analyzing the development of overseas markets, is more interested in the HNB track and believes that China's HNB market has a bright future. It pointed out that "at present, overseas countries are gradually liberalizing the sales of HNB tobacco products, and tobacco giants are accelerating the deployment of HNB tobacco products; 2019 The global heat-not-burn tobacco market (excluding China) is about 17.1 billion U.S. dollars (CAGR of 102% in 2016-19), maintaining rapid growth."
However, some people in the industry said at a recent internal exchange meeting that there is huge room for the development of atomized e-cigarettes and HNB. Both have different appeals to different groups, and there are different opportunities and challenges for their development. In the future, new types of tobacco may have a parallel situation.
So in the future competition of new tobacco, who will be the winner?
In terms of atomized electronic cigarettes, they are favored by young people for their diverse tastes and low prices. Different from the more monotonous taste of HNB, atomized electronic cigarettes have many flavors. At present, there are more than 7,000 brands of liquid smoke on the market. In addition to the relatively traditional tobacco, mint, and coffee flavors, there are also fruit and mint flavors that are popular with young people.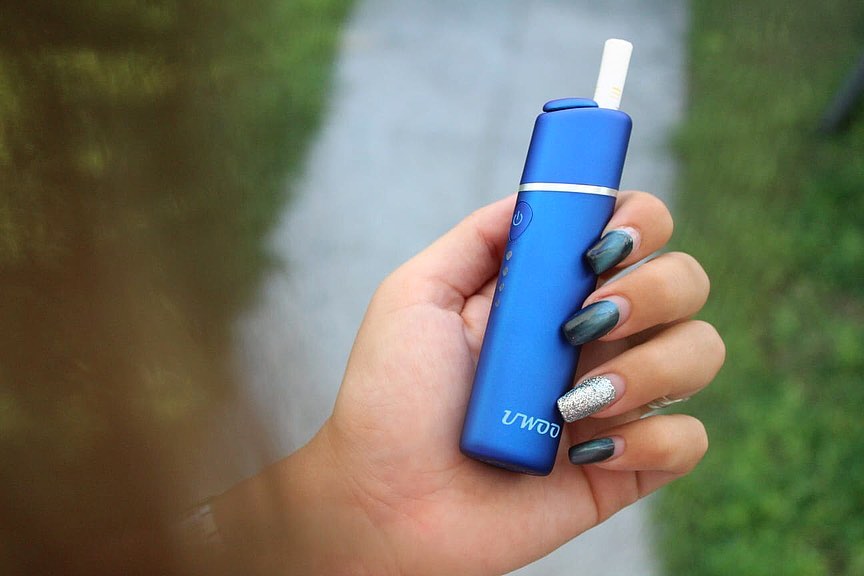 The atomized electronic cigarette is more convenient to use.
Its raw material nicotine liquid can be used at any time, instead of being used by the root-like traditional cigarettes, and there is no need to wait for a long time like HNB. Moreover, the raw material is not tobacco, and there will be no tobacco flavor left on the body after use. Compared with HNB, domestic technology is relatively mature.
Although the market is generally optimistic about the development of atomized electronic cigarettes, health problems are a major hidden danger in the direction of this technology. As an alternative to traditional cigarettes, e-cigarettes focus on "quitting smoking", but in recent years, many studies have shown that e-cigarettes may be more harmful to the body. In its prospectus, Smol International stated frankly, "If the medical industry determines that the use of electronic atomization equipment will cause long-term health risks, the market demand for electronic atomization equipment may drop significantly."
The current domestic taxation of atomized electronic cigarettes is in a state of lack.
The raw material of atomized electronic cigarettes is nicotine liquid. Experts pointed out that at present, nicotine is mainly extracted from tobacco leaves and its waste. Because there is no direct use of tobacco, e-cigarettes cannot be classified as tobacco products and can only be taxed like ordinary consumer goods. According to a report issued by the Institute of Tobacco Economics of the State Tobacco Monopoly Administration, the current comprehensive tax rate of cigarettes in China is more than 60%, which is far from the 13% tax rate for ordinary consumer goods.
The lack of a large number of taxation has caused the government to tighten the supervision of e-cigarettes.
Japan bans the sale of nicotine-containing e-cigarettes, and South Korea and some EU countries treat them as tobacco products for control. In the United States, according to the foreign e-cigarette/tobacco vertical media Vapingpost, unlike the Trump administration that has always supported e-cigarettes, Biden once stated that once he is elected president, all e-cigarette products will be banned. The US election may change the US e-cigarette market. Although China regards atomized e-cigarettes as ordinary consumer goods, on November 1, 2019, the State Tobacco Monopoly Administration and the State Administration for Market Regulation jointly issued the "Notice on Further Protecting Minors from Electronic Cigarettes" It is clear that e-cigarettes are a supplement to traditional tobacco products such as cigarettes, which shows that China is likely to include e-cigarettes in the category of traditional tobacco for supervision in the future.
Regarding Heat-not-burn, although atomized electronic cigarettes have the advantages of many flavors and low prices, for traditional smokers, how to better replace traditional cigarettes is the key. The raw material of HNB is a cartridge made of secondary processed tobacco. Due to the direct use of tobacco, the taste is closer to real smoke, making it easier for traditional smokers to accept.
The working principle of HNB is low-temperature heating. Compared with tobacco burned at high temperatures, it will produce less harmful substances, and the health hazard to users is relatively small. And because the amount of smoke is smaller, the usage scenarios will be more extensive.
However, the current development of Heat not burn tobacco also faces many problems.
At present, there is no uniform standard for HNB smoking sets, which is not conducive to consumer choice. According to relevant experts, "At present, all the energy of China Tobacco is on the cartridges, and the smoking equipment is more of a definition, and then the supplier is selected through bidding; currently, China Tobacco has 1,000 products on the equipment side, which are not effective. China Tobacco companies in each place have their own smoking sets, and different smoking sets require different heating temperatures and different tobacco slices. For consumers, the price of HNB itself is relatively high and there are many devices, so it is difficult to choose.

When HNB will be mass-produced is not yet known. According to an industry insider, new tobacco is more technically difficult than traditional tobacco, and most companies are not aware of this problem. The equipment is improved based on the original equipment, resulting in the layout of the entire product supporting facilities. Not done in most companies. Or for this reason, China Tobacco has not seen the release of its annual plan for HNB so far. Relevant experts believe that due to time constraints, the plan may be small in the first quarter of 2021, and if there is no plan in the first quarter, it will not be launched in the second quarter; it is more likely that the plan will be made in the second quarter and will be launched in the third quarter.
In this regard, an institutional investor said that both the Atomization and HNB tracks have broad prospects in the future. Although each has its own disadvantages, the flaws are not concealed. It is impossible to replace each other in the short to medium term.