In August 2021, the standard IQOS heat-not-burn tobacco device underwent a full model change. The latest models IQOS ILUMA and IQOS Iruma Prime are not compatible with the conventional cigarette sticks Marlboro Heatsticks and HEETS, and only the dedicated cigarette stick TEREA Stick can be used.
TEREA Stick has been on sale at IQOS Store and IQOS ILUMA Lab Shibuya from August 18, 2021, but from September 2, 2021, IQOS Shop and IQOS Corner , Convenience stores and other tobacco dealers have also started selling.
Here, the author of the heavy smoker smoked all 12 flavors of TEREA sticks currently in the lineup and reivewed the taste of each.
new heated tobacco flavor IQOS ILUMA Prime (middle right) dedicated tobacco stick TEREA Stick. 20 sticks per pack, 580 yen/ €4.4 / $5.1
TEREA stick with disposable metal pieces
One of the evolutionary points of IQOS ILUMA is that instead of eliminating the heating blade, which was troublesome to maintain, a metal piece was placed inside the special tobacco stick to realize maintenance-free while maintaining the central heating type. The new exclusive tobacco stick is the TEREA Stick.
1.Strong and rich depth that symbolizes IQOS ILUMA / TEREA Rich Regular
Fragrance: ●●●○○, richness: ●●●●●, strength: ●●●●●
The most powerful flavor of IQOS ILUMA was TEREA Rich Regular, which has a rich taste. It is a regular type that harmonizes the aroma and depth of high-quality tobacco leaves with the flavor of malt (malt / malt). What surprised me was the lack of sweetness. Along with the sharp steam, it makes you feel like a cigarette.
[Transfer guide] Marlboro Rich Regular
HEETS Deep Bronze
2. Suppressed miscellaneous taste and became calm / TEREA regular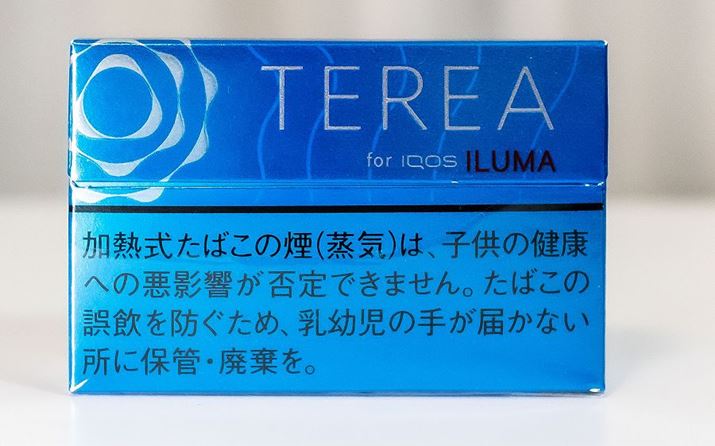 Fragrance: ●●●●○, richness: ●●●●○, strength: ●●●●○
The conventional Marlboro Regular was popular because of its strong taste, although it had a scent and tar feeling, but TEREA regular was somewhat popular because it suppressed the miscellaneous taste. It is shifting to a gentleman's position. The fragrant aroma of raw tobacco leaves is a basic regular taste with a hint of nuts and wood.
[Transfer guide] Marlboro Regular
HEETS Pure Teak
3. Slight sweet and sour tastes are divided / TEREA Smooth Regular
Fragrance: ●●●○○, richness: ●●●●○, strength: ●●●●○
TEREA Smooth Regular is a mild regular type that suppresses habit with a woody aroma and a slight tea scent. I felt it was a little sweet and sour, probably because the taste of glycerin that was soaked in the tobacco leaves due to the generation of steam came out because the miscellaneous taste was suppressed.
[Transfer information] Marlboro Smooth Regular
HEETS Clear Silver
4. Sophisticated and sharp acidity is good / TEREA Balanced Regular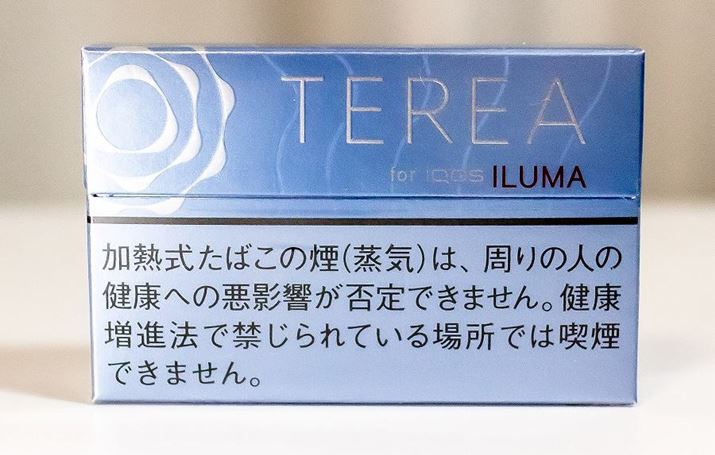 Fragrance: ●●●●○, richness: ●●●○○, strength: ●●●○○
TEREA Balanced Regular is a regular type that has a sharp acidity that comes in first, but has a mellow and slightly sweet taste. Herbs and citrus are the secret ingredients. By eliminating the miscellaneous taste, the mellowness is emphasized and it is simply delicious.
[Transfer guide] Marlboro Balanced Regular
HEETS Balanced Yellow
5. Modest sweetness that hits the back of the throat / TEREA Black Menthol
Fragrance: ●●○○○, richness: ●●●●○, menthol strength: ●●●●●
A powerful menthol type commonly known as Bramen, which is popular for both cigarettes and heat-not-burn tobacco Marlboro. The TEREA version also has an outstandingly strong refreshing and cold sensation, and you can feel a tingling stimulus that is close to bitterness and less sweet. It has a sharp taste with little miscellaneous taste and a strong nicotine feeling.
[Transfer guide] Marlboro Black Menthol
HEETS Icy Black
6. Menthol is prioritized and the cigarette feel is mild / TEREA menthol
Fragrance: ●●●●○, richness: ●●●●○, menthol strength: ●●●●●
A menthol type characterized by spiciness based on peppermint. The cigarette feeling is mild, and the menthol feeling wins. If you like strong menthol, is it an iron plate?
[Transfer guide] Marlboro Menthol
HEETS Cool Jade
HEETS Frost Green
7. Ideal mariage of menthol and tobacco flavor / TEREA Mint
Fragrance: ●○○○○, richness: ●●●○○, menthol strength: ●●○○○
A menthol type for those who want to taste deliciously with a good balance of menthol and tobacco taste. The balance is exquisite, and it's as delicious as the understated menthol cigarettes of the good old days of cigarettes.
[Transfer guide] Marlboro Mint
HEETS Fresh Emerald
8. Choose a smoker with a little chemical / TEREA Purple Menthol
Fragrance: ●●●●●, richness: ●●●●○, menthol strength: ●●●●○
Berry menthol type that is popular for all types of heat-not-burn tobacco. It features a mellow aroma that includes blueberry and grape skins, a lustrous exhilaration, and a medium-bodied wine-like flavor. However, some people may feel a chemical aroma because of the reduced miscellaneous taste.
[Transfer guide] Marlboro Purple Menthol
Marlboro Fusion Menthol
HEETS Fresh Purple
9. Peculiar spicy stimulus / TEREA Yellow Menthol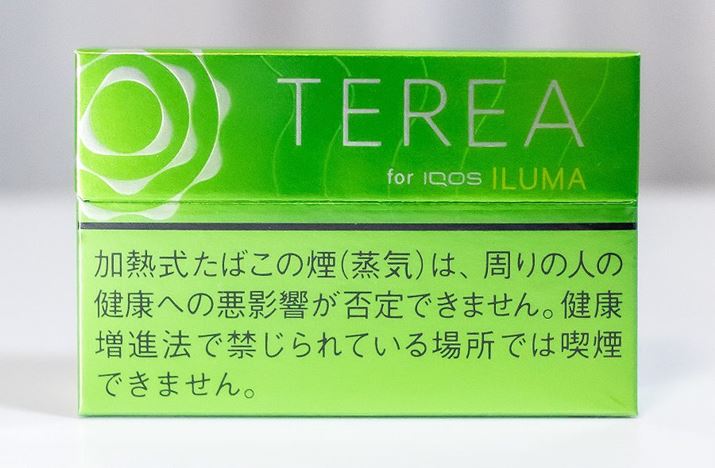 Fragrance: ●●●●○, richness: ●●●●○, menthol strength: ●●●●○
A flavored menthol type featuring a bright yellow-green package. A blend of citrus and herbal scents, with a nice spicy stimulus, but with a somewhat oriental scent. Menthol is strong.
[Transfer guide] Marlboro Yellow Menthol
HEETS Citrus Green
10. Impressive tropical menthol that feels delicious / TEREA Tropical Menthol
Fragrance: ●●●○○, richness: ●●○○○, menthol strength: ●●●●○
Flavor menthol type TEREA Tropical Menthol. Even if you say tropical in a bite, there are various tastes, but it is preferable that this product has a tropical fruit feeling and that it is exotic to the extent that even Japanese people feel it is delicious. .. The pure and strong refreshing feeling is perfect for the hot season.
[Transfer guide] Marlboro Tropical Menthol
HEETS Tropical Yellow
11. Faintly fruity / TEREA Bright Menthol
Fragrance: ●●●○○, richness: ●●●○○, menthol strength: ●●●●○
The yellowish package TEREA Bright Menthol is a flavored menthol type of green fruit. However, the taste and aroma of green fruits to which kiwi and green papaya belong are not really strong, and after spitting out strong menthol steam from the mouth, it has a faint scent, and there is little habit.
[Transfer guide] Marlboro Bright Menthol
12. Fashionable menthol with 3 flavors of mariage / TEREA Fusion Menthol
Fragrance: ●●●●●, richness: ●●●○○, menthol strength: ●●●●○
TEREA Fusion Menthol is a flavor menthol type that sells three flavors of mariage, as the name Fusion suggests. The spread of the aroma is really clear, the cool menthol and herbal tea feeling, and the slightly sweet floral scent, combined with the lack of miscellaneous taste of IQOS Iruma, gives a sharper impression. The tar taste that was felt in the Marlboro Heat Stick version has been reduced, making it easier to feel the balance and sweetness. It is also fashionable to feel the floral scent from the butts even after you finish smoking.
[Transfer guide] Marlboro Fusion Menthol
Summary: TEREA Stick that allows you to spend a luxurious time
Along with the flagship model IQOS ILUMA Prime, the exclusive tobacco stick TEREA series that appeared in August 2021. Currently, among the sticks for heat-not-burn tobacco, along with the Marlboro Heat Stick series, it is a high-end brand with the highest price of 580 yen.
However, as you can see by actually smoking it, it is a fact that the combination of TEREA Stick and IQOS ILUMA is full of top-class luxury among heated cigarettes. Above all, I took off my hat for the depth of TEREA Rich Regular and the perfect balance between the tobacco taste and menthol feeling of TEREA Mint.
If you want to spend your time as luxurious as possible, the TEREA Stick is recommended. This is because there is no unpleasant taste and you can get the strongest taste at present.