PMI's IQOS is the most common heated tobacco product. This battery-powered smokeless alternative to combustible cigarettes is to heat cigarettes that contain tobacco leaves. These refills, which look like short cigarettes, must be inserted into the main device and heated after the product is opened.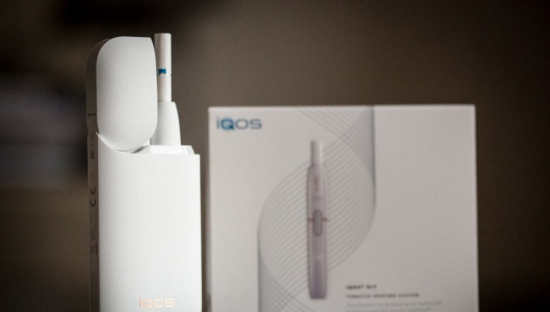 South Korea's PMI: Local laws should reflect the FDA's classification of IQOS as an improved risk product
The device was successfully released in South Korea in 2017. "Since 2008, Philip Morris has invested about 3.4 trillion won to develop a 'non-burning' tobacco product. Although the smoking ban policy should continue to be implemented, we believe that as a tobacco company, our responsibility is to Those who wish to smoke create a less harmful product," said Philip Morris, director of Korea, at a media briefing in Seoul in May.
Successful launch of IQOS in South Korea
According to data released by the Ministry of Economy and Finance in December 2018, a total of 288 million packs of "cigarettes" were sold in November, of which 35 million packs of HnB can be refilled. This is equivalent to 11.3%, which is higher than last year's 7.3%.
However, a research report issued by the Ministry of Food and Drug Safety in 2018 stated that the tar content of heated tobacco products is higher than that of cigarettes, and the nicotine content is the same. For this reason, the Ministry of Health concluded that there is no evidence that heat rather than a combustion device is less harmful than ordinary cigarettes.
South Korea's PMI: Local laws should reflect the FDA's classification of IQOS as an improved risk product.
MRTP status granted by FDA
Therefore, the MRTP (improvement of tobacco risk) status granted by the FDA has brought new hope to manufacturers. Paik Young Jay, chief executive officer of PMI Korea, said that he hopes that the favorable decision of the Food and Drug Administration (FDA) will eventually make necessary changes to Korean regulations on products.
Bai Yingjie said: "The MRTP classification confirms PMI's statement that IQOS is good for overall public health." "This decision can lay the foundation for the formulation of better alternative product policies, and help adult smokers to switch from regular cigarettes to scientifically proven thermally non-combustible tobacco as soon as possible."
He added: "The recent classification of IQOS as MRTP is the result of a rigorous review of independent scientific research that analyzes the ability of this device to reduce users' exposure to harmful or potentially harmful chemicals compared to traditional cigarettes. "
South Korea's PMI: Local laws should reflect the FDA's classification of IQOS as an improved risk product
The ministry reported the findings out of context
Bai Yingjie pointed out that even the Ministry of Health's report confirmed that the nine substances recommended by the World Health Organization to be reduced are more than 90% lower in HNB than cigarettes. "However, the Ministry of Environmental Protection published a research report focusing only on tar content," Parker said. "Tar refers to the total amount of tobacco emissions, not a single substance. However, the Ministry of Health only compares the weight of tar, as if the entire tar is a harmful substance.
Bai Yingjie said: "The FDA's decision is an important example of how governments and public health agencies can regulate heat-not-burn products and cigarettes in different ways to improve public health." "The Food and Drug Administration has concluded that even in the absence of long-term epidemiological evidence, we will approve our product as the first tobacco product to reduce risk."